Young Learners
Hooray For The Holidays!
Author: Dominique Guillemant
Illustrator: Alistar

Judges' Comment: The lively, kid-friendly design and enjoyable beach theme attract young children. There are also fun activities that make kids think. Well-written, nice fonts and excellent art.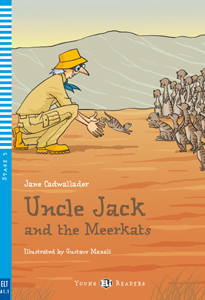 Uncle Jack and the Meerkats
Author: Jane Cadwallader
Illustrator: Gustavo Mazali

Judges' Comment: This story is good for young learners because it is a nice mixture of adventure, fantasy and reality, with an animal conservation angle. It also has a cool family theme and intelligent child characters. Well-written, nice design and fun to read.
Adolescents & Adults: Upper Intermediate and Advanced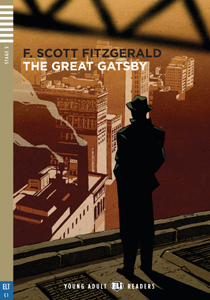 The Great Gatsby
Author: F. Scott Fitzgerald
Retold by Richard Larkham
Illustrator: Rodolfo Brocchini

Judges' Comment: Richard Larkham should be very proud of his excellent adaptation of F. Scott Fitzgerald's masterpiece. Gatsby, the dreamer, lives in a magnificent house and can buy anything he wants --- except for one thing...

The Extensive Reading Foundation is a not-for-profit, charitable organization whose purpose is to support and promote extensive reading. One Foundation initiative is the annual Language Learner Literature Award for the best new works in English. Another is maintaining a bibliography of research on extensive reading. The Foundation is also interested in helping educational institutions set up extensive reading programs through grants that fund the purchase of books and other reading material.
http://www.erfoundation.org/erf/